AC & Heating Repair in the Tri State Area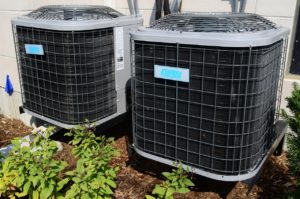 Gear up for the winter season with heating repair services for metro New York City residents from Ivacco NY! We're a well-known family company that has been in business for more than three decades offering heating and cooling services.
Our cold, harsh winters call for the best and most efficient ac & heating systems. We proudly service all makes and models of heating and cooling systems, and we stock an assortment of the best AC brands available should you require a full system heating and AC replacement on your heating and cooling system.
24/7 Heating and Cooling Repair
Whether you are in need of heating repair in New York City, Tri-State Area, South Hampton, or East Hampton our experts can help! From 24/7 emergency heating repair service to annual check-ups on your heating and cooling systems, Ivacco NY can ensure your house stays comfortable and toasty warm all winter long.
We highly recommend that our customers receive regular AC checkups on their systems to ensure that they address any problems before they become serious. Simple routine AC checkups can help you avoid an expensive repair that may catch you off guard later on.
If you have been thinking about upgrading to a more energy-efficient AC model, be sure to ask us about our Green Services. In addition to updating an old and energy-heavy unit, there are many other ways that we can help you save on your heating and energy bills.
Please give us a call today at 1-800-608-9740 for first-class heating and cooling service and repairs. Different homes may have different heating requirements; we can help you determine the size and type of unit that will provide your home with the maximum heating efficiency.
Lifetime Guarantee On Most Plumbing & Electrical Repairs
We Proudly Stand Behind Every Repair!