General Contractor
Ivacco NY is made-up of a team of experienced and exceptional contractors working in the New York City area, including Tri-State Area, South Hampton and East Hampton. Professionalism, high-quality standards and customer service are the integrated philosophy at Ivacco NY.
Our New York City contractors are the most competent in the industry, and each contractor has gone through a very difficult selection process to work for the company. Our services include a five-year warranty on all electrical jobs and a one-year warranty on plumbing and handyman jobs. The company's willingness to provide this warranty is proof of our excellent workmanship and ethics. You can rest assured that we are competent, professional and are top rated, as our customer evaluation surveys have indicated.
Ivacco NY stands out from other general contractor companies in the same industry because of our strong emphasis on customer service. The principle officers of Ivacco NY believe that customer service should never reach a plateau. It should be continually learned, practiced and improved upon. In addition, our innovative research and development team keeps track of changing trends in the industry and searches for ways to improve our services.
We also look to you for any feedback on our services, so that our New York City contractors can better serve you and meet your needs.
General Contractor Services
Commercial & Residential
Electrical Services
Plumbing Services
Construction Services
Emergency Service
Quality Conscious Staff
Same Day Service
After Hour Services
Flat Fee Pricing
Five Year Labor Warranty on All Electrical Services
One Year Labor Warranty on All Plumbing and Construction Services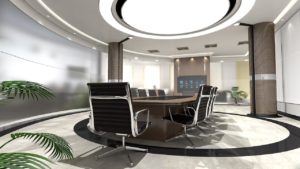 Electrical Services
When you use Ivacco NY electricians, you are using the very best electrical companies in the industry. Our service technicians have all the tools and expertise needed to handle any home project. Each Ivacco NY electrical contractor in the New York City area offers excellent workmanship and superior customer service.
Our technicians will work to ensure your complete satisfaction. We offer a five year labor warranty on all electrical services. The peace of mind you will get in return for hiring an experienced Ivacco Home and Commercial Remodel electrician is priceless.
Residential
Home Inspection and Corrections
Heavy Ups/Panel Changes
Trouble Shooting
Dedicated Circuits and Sub Panels
Ceiling Fans
Attic and Bath Exhaust Fans
Fixture Replacement
Hot Tubs and Saunas
Landscape Lighting Design
And all other Electrical Repairs and Installations
Commercial
Trouble Shooting
Retail and Commercial Build Outs
Ballast Replacements
Computer Circuits
Fiber Optics/CAT 5 Cabling
Fire Alarms
Closed TV Circuits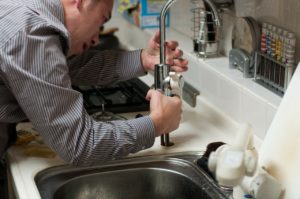 Plumbing Services
Ivacco NY boasts of its excellent plumbing division. You can rest assured that the technicians who come to your home are the most competent in the industry.
We guarantee you a positive service experience. Our technicians will be responsive to your needs and will treat you and your home with respect.
One Year Labor Warranty on all Plumbing Services
Drain Cleaning
Faucets
Sinks
Toilets
Showerheads
Water lines/ Pipework
Disposers
Dishwashers
Water Heaters – All Brands and Models
Sewer Lines
Fixing Leaks
Construction Services
As part of our construction division, Ivacco NY is proud to offer exceptional remodeling, additions, and home renovations to our customers. Our experienced New York City contractors will listen to your needs and work with you to make your dreams a reality.
Call us today to schedule a free consultation.
Handyman Services
One year labor warranty on all handyman services
Painting
Drywall Patching
Gutter Cleaning
Powerwashing/Sealing
Window Replacement
Repairing/Replacing Exterior Rotted Wood
Bathroom Caulking
Bathroom and Kitchen Renovation
Masonry
Concrete Work and Custom Patios
All Carpentry and Woodwork Including Crown Molding
Hanging Pictures, Curtains
Custom Cabinetry
Built-in Cabinets
Bookcases
Closets
Heating & A/C Services
We proudly service the NYC metropolitan area for heating and air conditioning repair, replacement and maintenance. With our cold winters and hot and humid summers, Ivacco Home and Commercial Remodel understands how important it is to have your heating and cooling systems up and running when you need them the most.
Let us help you with your annual maintenance, install a new system or respond to an emergency heating or cooling situation.
REMODELING SERVICES REQUEST - General Contractor Page
You will undoubtedly possess great time using wonderful Dubai escorts to create you relish your nightlife. You can never get bored with a superior GFE expertise in the awesome Abu Dhabi. This area is packed of fresh ways to let you enjoy and have a excellent time. If you're a true nature lover then you must try out this city, and it is known for the exoticism and glamor. And the wonder and glamour of this location will sweep escorts uae you off your own feet.