DRAIN CLEANING IN TRI STATE AREA
Ivacco NY offers professional drain cleaning services, water service repair, and water service replacement to Manhattan, Brooklyn, Queens, Long Island and other metro  New York City areas. Our family-owned company has been in business for 30+ years and is known for providing highly professional work and customer service. Get $100 Off drain cleaning plus a free camera inspection today!
Over time, the drains in your home begin to clog from daily use. Kitchen drains eventually slow as grease, fats, detergents and other debris build up. Likewise, bathroom drains clog with soap, grime and hair over time.
Ivacco NY can professionally remove unwanted debris from your drains using our state-of-the-art equipment. Our services can greatly improve your drainage and ensure that your newly-cleaned drains stay that way!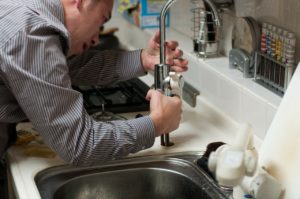 If you are in need of our drain cleaning company's services, water service repair and water service replacements in New York City or the surrounding areas, we can help. Give us a call at 1-800-608-9740 to receive a quote. We also offer around-the-clock emergency service so please don't hesitate to call us at any time! If you've noticed that your drains are starting to slow or are backing up on a regular basis, we can help. Since all bathroom and kitchen drains eventually lead to your home's sewer system, it's very important to fix a problem area before a major backup occurs. We will provide water service repair and replacement.
Our regular business hours are Monday through Friday from 7 a.m. to 9 p.m, as well as from 8 a.m. to 6 p.m. on Saturday and Sunday. We look forward to helping you with your general drain cleaning, water service repair, water service replacement needs in New York City.
CALL US TODAY FOR 24 HOUR SERVICE! 1.800.608.9740
Lifetime Guarantee On Most Plumbing & Electrical Repairs
We Proudly Stand Behind Every Repair!