HOME REMODEL IN THE TRI STATE AREA
When you're searching for respectable remodeling contractors, you need look no further than Ivacco Home and Commercial Remodel. Our company has served homeowners with the latest tools and techniques for more than 35 years. We take pride in helping people achieve their dream houses through our home remodeling service and are happy to do the same for you. Remodeling serves to expand your space, raise your property value, and update your home with something different.
When you choose us for your project, you have the comfort of knowing that we're a safe investment. Our home remodel contractors offer a one-year warranty on all of their work. We stand by what we do and want you to be completely satisfied with our services. If your finished remodel job doesn't live up to your expectations, let us know within that year and we'll do our best to make it right.
CONSTRUCTION SERVICES IN NEW YORK CITY
Our home remodelers are as versatile as they are skilled. We construct and work with bathrooms, bedrooms, basements, kitchens, and other additions, such as sunrooms. Our crews also do exterior work on windows, decks, gutters, roofing, and siding. Whatever you need for your home, we have the resources to make it reality. You get to choose the colors and styles of each aspect of the project and we'll do all of the work. Once we get started, all you have to do is enjoy the finished product.
There's no home or room that we can't work with, big or small. Our business hires home improvement contractors skilled in plumbing, electrical, and HVAC services, so we know how to work around these parts of your house. We're happy to address any concerns you may have in addition to answering your questions. Even though we do the work, we still involve you in the construction and house remodeling process, because when it comes to your home, you deserve the final say.
THE BENEFITS OF PROFESSIONAL HOME RENOVATION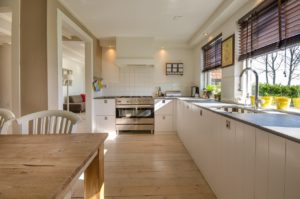 Every house and homeowner is different, so each of our home renovation jobs is too. We customize each assignment to your needs and don't consider any job too big or too small. Whether you want to change just one thing or completely redo several rooms in your home, our licensed house remodeling team can handle it.
The advantages of remodeling are many. From increasing energy efficiency to accommodating extra residents to simply enhancing your living space, renovation can greatly improve the way you live and enjoy your home. By hiring an experienced team like us, you're guaranteeing that the work is done correctly and as quickly as possible, exactly to your specifications.
Contact us to get started on your project. We proudly serve customers throughout New York City, Tri-State Area, South Hampton, East Hampton, and the surrounding areas.
REMODELING SERVICES REQUEST - Home Page Form